Product Features...
---

Related Products...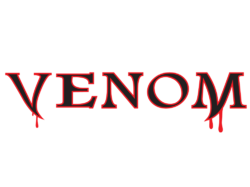 Aussie-designed and built in Australia, the Venom Ocean Warrior Slow Fall series has been designed to fish jigs from 80g right up to 900g in 50m of water out to 500 or more metres!
There are two ranges within the series, the 60x and the 90x. All rods in both ranges are overheads and include a full Fuji fit out that sees purpose-specific guides and reel seats used to ensure the rod's components perform as well as the brilliant Venom blank.
The Ocean Warrior 60x Slow Fall range includes three rods that are built on the tough as nails, high modulus carbon Venom blank. Built as a genuine cross-over range, the 60x range is perfect for fishing jigs to species such as kingfish, amberjack, Sampson fish, bar cod and pearl perch and is equally at home fishing large live and dead baits for mulloway, snapper, red emperor, nannygai and Tasmanian trumpeter.
The Ocean Warrior 90x Slow Fall is a built for purpose slow fall jigging range of four rods. The 90x range uses an ultra-high modulus Venom blank to give slow fall jigs the perfect action while giving anglers the brute strength Venom rods are known for to ensure big, deepwater beasts can be wrangled from the depths. The 90x range extends the species list from pearl perch, kingfish and amberjack in close, to true deepwater species like bar cod, alfonsino and flame snapper out wide.
A brilliant new range of Aussie designed and Aussie-built Venom rods that includes dedicated slow fall jig rods and cross-over rods that will give anglers some serious punching power when it matters.
60X High Modulus
| | | | | |
| --- | --- | --- | --- | --- |
| Code | Description | Line | Length (cm) | Jig Weight |
| RVSF1 | Venom 60X Slow Fall Jig 1 | PE 5 | 190 | 60-150g |
| RVSF3 | Venom 60X Slow Fall Jig 3 | PE 2.5 | 190 | 80-250g |
| RVSF6 | Venom 60X Slow Fall Jig 6 | PE 4 | 190 | 400-600g |
90X Ultra-High Modulus
| | | | | |
| --- | --- | --- | --- | --- |
| Code | Description | Line | Length (cm) | Jig Weight |
| RVSF2 | Venom 90X Slow Fall Jig 2 | PE 2 | 190 | 60-200g |
| RVSF4 | Venom 90X Slow Fall Jig 4 | PE 3 | 190 | 100-300g |
| RVSF5 | Venom 90X Slow Fall Jig 5 | PE 3.5 | 190 | 200-400g |
| RVSF7 | Venom 90X Slow Fall Jig 7 | PE 5 | 190 | 500-900g |