---

Related Products...
---

Related Pages...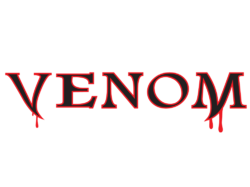 NOT FOR THE WEAK
Venom V-Line is a high-end sportfishing braid that is designed specifically for sportfishers who need a line that suits their needs.
V-Line is built from Honeywell Spectra fibre and is a pre-stretched heat treated 8-strand braid that comfortably sits at the top end of braided line manufacturing processes.
Improvements in manufacture have allowed us to include a mild coating and a better weaving process to help the line resist staining from dirty water use often seen while barra and cod fishing. The new manufacturing process also allows this line to be used equally effectively on spin, baitcast and offshore overhead tackle, making V-Line an incredibly diverse braided line that is an elite level braid that can handle all fishing situations
The mild coating also means this braid will resist fluffing and therefore be a more consistent braid for the life of the line. Fluffing of braid creates weak spots that reduce the consistency of the braid, something all dedicated braid uses insist on.
10 years of development and improvement have come together with modern manufacturing process to deliver a braid that meets all sportfisher's needs.
| | | | |
| --- | --- | --- | --- |
| Code | Description | B/S | Lengths (m) |
| BVVL1 | V-Line PE1 | 20lb/9.3kg | 150, 300, 600,1200 |
| BVVL2 | V-Line PE 2 | 34lb/15.7kg | 150, 300, 600,1200 |
| BVVL3 | V-Line PE 3 | 49lb/22.2kg | 150, 300, 600,1200 |
| BVVL35 | V-Line PE 3.5 | 59lb/26.8kg | 150, 300, 600,1200 |
| BVVL4 | V-Line PE 4 | 76lb/35.6kg | 150, 300, 600,1200 |
| BVVL6 | V-Line PE 6 | 91lb/41.5kg | 150, 300, 600,1200 |
| BVVL8 | V-Line PE 8 | 116lb/52.7kg | 150, 300, 600,1200 |
| BVVL10 | V-Line PE 10 | 138lb/62.7kg | 150, 300, 600,1200 |