Product Features...
---

Related Products...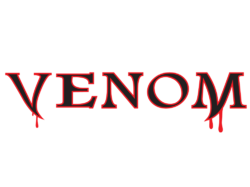 Ensuring you're on target was the design parameter for the latest Venom rods from Wilson Fishing - the Venom Target series.
Accurate casting has become increasingly important in hard-fished waters and, with the use of live sonar technology on the increase, casting accuracy in lakes and dams has never been so important.
Taking feedback from our anglers, the Venom Target rods are designed with a hand and a half butt arrangement to allow for easy underhand casting if anglers are pitching lures 'on the scope' or flinging them underneath overhanging mangroves. The hand and a half butt also allows for two handed overhand casting if distance is required.
The Target series also features full EVA rear grip. This butt design allows scoping anglers to place the rod in their scope poles while dealing with the beast they just landed and will also give trollers the ability to use this rod in metal rod holders without damaging the blank. The full rear grip also differentiates this series from the spilt rear grip models such as the Crankbait Series and the 7 foot baitcast series.
There are three models in the Venom Target range that are all 6'5" long and includes the RLFVT1 (10-30lb), RLFVT2 (20-40lb) and the RLFVT3 (30-60lb). Each rod is designed to fish different weighted lures, yet still provide ample stopping power when big fish are hooked - just like every Venom rod made.
The RLFVT1 has a 10-40g casting range making it ideal for heavy jighead rigged plastic fishing and absolutely perfect for throwing the 95mm Zerek Fish Trap. The RLFVT2 is designed for casting 30-100g putting this rod squarely in the medium to large swimbait category where lures such as the Bone Focus 130, Zerek Live Swimbait and Zerek Flat Shad X 130 - 170 are used. The RLFVT3 is the big boppa in the range built specifically for casting the biggest lures on the market up to 200g! This rod will not be afraid of the Zerek Affinity with the 20g nose weight attached, it will eat up casting the 250 Zerek Stalker and you'll wonder why you're not throwing bigger lures!
Aussie designed and Aussie built, the Venom Target series of rods will keep you on target and ensure your lures are presented to more fish, whether that's on the scope or fishing traditionally.
| | | | | | |
| --- | --- | --- | --- | --- | --- |
| Code | Description | Length | Cast | Rating | SRP |
| RLFVT1 | Venom Target 1 | 6'5" | 10-30g | 10-30lb | $489.99 |
| RLFVT2 | Venom Target 2 | 6'5" | 30-100g | 20-40lb | $494.99 |
| RLFVT3 | Venom Target 3 | 6'5" | 60-200g | 30-60lb | $514..99 |