Product Features...
---

Related Products...
---

Related Pages...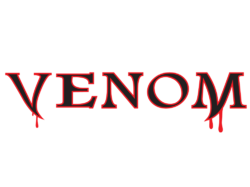 The Venom Spin rods are built for performance at the very top end.
Making use of the pateneted Venom blank that delivers a strong yet incredibly light blank, the Venom Spin series includes rods that are rated for 6-15lb line through to the super strong Black Bass and VS14 that can handle lines strengths of up to 60lb.
The latest in Fuji guide systems is used on all Venom Spin rods to ensure the best casting and fishing performance. The rods have all been designed by the Wilson Fishing team and they are built right here in Australia.
Incredibly tough, exceptionally durable and performace that exceeds the boundaries of what is common, that's what the Venom Spin series is all about.
| | | | | | | |
| --- | --- | --- | --- | --- | --- | --- |
| Code | Description | Line | Cast | Guides | Pieces | SRP |
| RLFVBS6 | Venom 5'9" Barra Spin | 6kg | 15-50g | 7+ tip | 1 | $544,99 |
| RLFVS6 | Venom 7' Spin | 6-15lb | 4 - 20g | 8 + tip | 2 | $529.99 |
| RLFVS7 | Venom 7' Spin | 10-20lb | 10 - 40g | 8 + tip | 2 | $559.99 |
| RLFVS8 | Venom 7' Spin | 10-25lb | 12 - 50g | 8 + tip | 2 | $569.99 |
| RLFVS9 | Venom 7' Spin | 12-30lb | 14 - 70g | 8 + tip | 1 | $469.99 |
| RLFVS10 | Venom 7' Spin | 15-40lb | 20 - 90g | 8 + tip | 1 | $529.99 |
| RLFVS11 | Venom 7' Spin | 15-50lb | 15 - 90g | 8 + tip | 2 | $569.99 |
| RLFVS12 | Venom 7' Spin | 15-50lb | 20 - 100g | 8 + tip | 1 | $539.99 |
| RLFVS13 | Venom 7' Spin | 20-50lb | 20 - 100g | 8 + tip | 2 | $579.99 |
| RLFVS14 | Venom 7' Spin | 20-60lb | 28 - 140g | 8 + tip | 1 | $549.99 |