Product Features...
---

Related Products...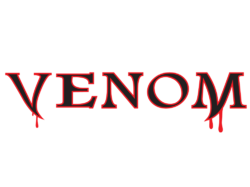 The Venom Popping rods quickly developed a reputation for performance when big, nasty fish that eat surface offerings are on the cards.
These rods are designed to give the advantage back to the angler and to do this they were built on a 7'11" blank that came in two pieces for long casting and ease of transport.
Like all Venom rods, the Popping Series uses a blank that is incredibly light and impressively strong. The Venom blank is a real eye-opener for most and when you witness what these blanks can do in the field, they virtually sell themselves.
Fitted out with Fuji guides and Fuji reel seats, the Venom Popping Series has 5 rods in the range from the light PE 3 rod (around 15kg rated) right up to the monster PE 12 rod (around 60kg rated). Most anglers choose to use the PE 8 (36kg) or the PE 10 (45kg) rods as most of the fish can be easily tamed with these sticks, but it's always good to know that if you need it, there is a bigger, tougher stick in the range.
The slower action of these rods allows anglers to really get down and dirty with big brutes around coral reefs. This same action also makes it easy to cast a long way with the large lures used in this brutal fishery. The Venom Popping Series gives anglers one of the lightest and strongest blanks with an action that puts more pressure on the fish than the angler - and when you're locking down with 10kg+ of drag, you really do want all the advantages you can get.
It's a tough game and these Venom Popping rods are at the top of their class. Easy casting, easy fighting and a strength that belies their light weight. If big lures and even bigger fish are your game, treat your addiction with a Venom Popping rod.
The new Venom Stickbait rods are also 7'11" long and are 2-piece rods.
Built on the patented Venom hi-modulus blank and coupled with Fuji Silicone K-Frame guides to give exceptional casting performance, the Venom Stickbait rods are designed to perform.
The softer tip of the rods, when compared to the Popping series, gives better action to stickbaits and allows anglers to work their lures through calm and rough conditions perfectly.
Three rods are in the range, the Stickbait, a 15-30lb braid rated rod that will throw 14-60g lures, the Stickbait 1, a 30-50lb braid rated rod that can cast stickbaits between 25g and 100g, and the Stickbait 2, the heavy rod in the range that is rated for braided lines from 40-60lb and can cast larger stickabits from 40g to 150g.
Custom shaped slender grips finish off these exceptional rods, giving the angler more feel and control when the pressure is on.
Popping Series
| | | | | | |
| --- | --- | --- | --- | --- | --- |
| Code | Description | Line | Length | Pieces | Cast Weight |
| RLFSSTXVP3 | Venom Popper PE3 | 30lb | 7'11" | 2 | 50-125g |
| RLFSSTXVP5 | Venom Popper PE5 | 50lb | 7'11" | 2 | 85-150g |
| RLFSSTXVP8 | Venom Popper PE8 | 80lb | 7'11" | 2 | 85-175g |
| RLFSSTXVP10 | Venom Popper PE10 | 100lb | 7'11" | 2 | 100-220g |
| RLFSSTXVP12 | Venom Popper PE12 | 120lb | 7'11" | 2 | Not reached yet |
Stickbait Series
| | | | | | |
| --- | --- | --- | --- | --- | --- |
| Code | Description | Line | Length | Pieces | Cast Weight |
| RLFVST | Venom Stickbait  | 15-30lb | 7'11" | 2 | 14-60g |
| RLFVST1 | Venom Stickbait 1 | 30-50lb | 7'11" | 2 | 25-100g |
| RLFVST2 | Venom Stickbait 2 | 40-60lb | 7'11" | 2 | 40-140g |