Product Features...
---

Related Products...
---

Related Pages...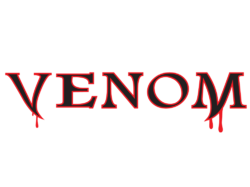 With no compromise allowed in many situations, it's no wonder so many anglers now choose a Venom Heavy Duty Baitcaster.
With a brief of building the best rods for the toughest situations, the rod building team at Wilson Fishing developed the range of heavy duty baitcasting rods to take on the toughest adversaries.
From the 50lb rated Barra Monster all the way up to the 1- and 2-piece Black Bass (60lb) weapons that will literally stop the biggest and meanest fish on the planet, there is sure to be a Venom Heavy Duty Baitcaster suitable for your needs.
All rods in the H/D range are 6' long and sport cork grips to provide anglers with the best performance and feel when the pressure is on in a tough battle.
| | | | | |
| --- | --- | --- | --- | --- |
| Code | Description | Rating | Pieces | SRP |
| RLFVBM | Venom Barra Monster 6' | 50lb | 1 | $549.99 |
| RLFVBB | Venom Black Bass 6' | 60lb | 1 | $539.99 |
| RLFVBB2 | Venom Black Bass 6' | 60lb | 2 | $629.99 |