Product Features...
---

Related Products...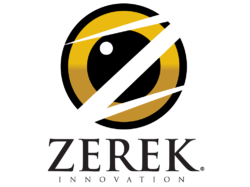 The Zerek Live Mullet is a soft plastic jointed swimbait that is available in three sizes.
Built from the super strong TPE thermoplastic, the Live Mullet uses the same concept as the widely acclaimed Live Shrimp - to emulate natural prey movements to trigger strikes.
To achieve this goal, the designers used a segmented body that is held together with a Kevlar webbing, giving strength and unparalleled freedom of movement. The main body section hides an ingeniously designed one-piece wire frame that connects the tow point to the hook hanger, giving even more strength. Easily workable with a straight retrieve, the life-like 3D eyes and detailed finishes (natural and attractor patterns) make the Zerek Live Mullet an essential addition to your tackle kit whether that's chasing barra, chasing Murray cod, chasing mulloway and everything in between.
The two sizes are 4.5" and 23g, as well as 5.5" and 35g and these are all available in 13 colours.
| | | | | |
| --- | --- | --- | --- | --- |
| Code | Description | Weight (g) | Length (in) | Colours |
| 781LM45 | Zerek Live Mullet Swimbait 4.5 | 23 | 4.5 | 13 |
| 781LM55 | Zerek Live Mullet Swimbait 5.5 | 35 | 5.5 | 13 |