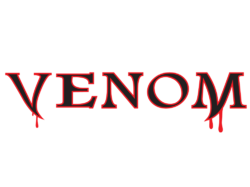 Tough, simple to use and reliable - those are the design parameters behind the Venom V-Pop, a series of three poppers that embrace all three!
At the heart of the V-Pop's durability is the incredibly tough ABS plastic construction.
But this is not any ordinary ABS construction, the design team built each V-Pop model with thicker walls and an ingenious internal rib system that gives incredible strength to the entire body. But the design team weren't happy to rest just on the body design for the ultimate in strength, they also used a through wire to make the V-Pop virtually bomb proof. The final benefit from the ultra-tough design saw the designers be able to strategically locate ball bearings towards the rear in the body cavities to give the V-Pop unlimited casting potential and to sit the lure in the perfect position in the water when fishing.
It is no surprise that because of all the design elements that the Venom V-Pop 'hangs' in the water when worked hard and will not pull out and cartwheel all over the place when popped. The design has an added advantage in that it makes the V-Pop very easy to use for long periods. A disturbingly large pop can be achieved with this lure with little effort from the angler. This means that you can fish the V-Pop for longer periods and experience the full adrenalin rush of a massive surface strike form a GT, mackerel, dogtooth tuna, queenfish, kingfish or coral trout!
In development, it was discovered that each of the three sizes can also be worked with more subtlety, creating smaller bloops and less disturbance for the times when the aggressive, in your face pop is not required. This opens up the V-Pop to species such as jobfish, red bass, Australian salmon, tailor and rat kings found right around the coastline!
The Venom V-Pop is available in three sizes 100mm and 28g, 150mm and 75g, and the big bopper at 190mm and 152g.and there are 10 amazing attractor and natural colours in the range.
Whatever the situation, whatever the species, the Venom V-Pop will be right alongside you on your topwater journey. Rarely have we ever seen a popper that is so simple to use and so effective, whatever the application.
| | | | | | |
| --- | --- | --- | --- | --- | --- |
| Code | Description | Length | Weight | Colours | SRP |
| VLVP100 | Venom V-Pop 100 | 10cm | 28g | 10 | $29.99 |
| VLVP150 | Venom V-Pop 150 | 15cm | 75g | 10 | $39.99 |
| VLVP190 | Venom V-Pop 190 | 19cm | 152g | 10 | $49.99 |