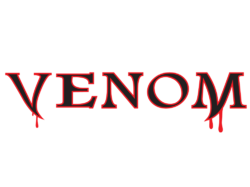 Built to take on the toughest predators in the ocean, the Venom V-Minnow has been released after years of rigorous on water testing to ensure this lure's result matches it's brutal strength.
The toughness of the V-Minnow is the result of thicker external walls, through wire and an ingenious internal rib system throughout the body that provides the ultimate in strength. The ribs also provided the ideal cavities to place specifically weighted ball bearings in exactly the right spot to ensure each lure performs to its peak straight out of the packet.
On the troll, the V-Minnow is capable of speeds up to 12 knots, making it an ideal searching lure when you are travelling from location to location. The ability to swim at these speeds opens up the V-Minnow to fast-paced predators such as mackerel, wahoo and tuna, while when trolled at slower speeds around the 6-8 knot mark, the V-Minnow will attract just about any predator in the ocean.
There are two V-Minnow sizes, a 130mm 45g model and the 170mm, 92g model and these two size options will appeal to kingfish and southern bluefin tuna down south, yellowfin tuna, kingfish and mackerel in the central regions and mackerel, wahoo, GT and longtail tuna further north. But the species list doesn't stop there with the 130mm model a great snack size for tough reef brawlers like coral trout, all the smaller trevally species and jobfish. Truth be told, there are few species that the V-Minnow will not appeal to country wide!
The V-Minnow is delivered in 10 amazing colours that have been thoroughly tested to provide a mix of incredible natural patterns and more aggressive attractor patterns.
If you need an ultra-tough trolling minnow that will go the distance, then you need look no further than the Venom V-Minnow.
| | | | | | |
| --- | --- | --- | --- | --- | --- |
| Code | Description | Length | Weight | Colours | SRP |
| VLVM130 | Venom V-Minnow 130 | 13cm | 45g | 10 | $34.99 |
| VLVM170 | Venom V-Minnow 170 | 17cm | 92g | 10 | $39.99 |