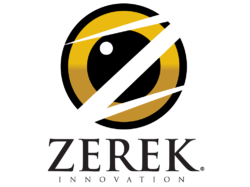 Made from Zinc Alloy, the Zerek Twinkle is a spoon designed to target freshwater species like trout, redfin and Australian bass.
The oscillating movement of the spoon imitates fleeing prey, while the reflective finishes mimic the flash of panicked baitfish.
The spoon has exceptional castability and is easily worked on a slow roll retrieve or with a burn and kill style retrieve. With 8 colours to choose from and the choice of 7g or 12g, your freshwater spoon fishing options just became clearer.
| | | |
| --- | --- | --- |
| Code | Description | Weight |
| 781TSPN70_ | Zerek Twinkle Spoon 40mm | 7g |
| 781TSPN120_ | Zerek Twinkle Spoon 50mm | 12g |