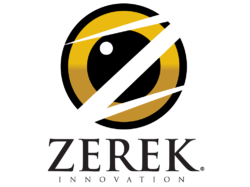 This silent lure is specially designed for finicky and wary fish residing in freshwater impoundments and rivers.
The soft vibrations sent out by its subtle wriggling can only be detected by the acute senses of the fish's lateral line, and naturally triggers reactive strikes from ambush predators.
With the weight precisely located at the extreme front end of the lure, the specially designed system enables the lure to stand head-down in the water to minimise snagging, while the heavy weight to length ratio ensures a long and accurate cast every time. This naturally translates to more coverage and better bite rates.
In sluggish conditions, work the 50mm Venus Trap on the bottom with a slow retrieve and this small lure presents itself as a vulnerable and easy meal for predators.
| | | |
| --- | --- | --- |
| Code | Description | Colour |
| ZFWVT50 | Zerek Venus Trap 50mm | 5 |