---

Related Products...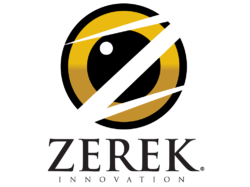 The Zerek Tide Trail is a spectacular blend of design and function that delivers an irresistable action.
At 90mm long and weighing 11.5g, the Tide Trail is a slow sinking stick bait that wobbles on the way down and dances on the retrieve.
Retrieve either with a slow wind, giving the lure a slow glide action, or with sharp jabs of the rod tip to give the lure an unbelievable darting action underwater, the Tide Trail appeals to a huge variety of predators.
Sensational in the wash for tailor and salmon, incredible when cast into feeding schools of pelagics such as tuna and mackerel, the Tide Trail has a very wide appeal.
| | | | |
| --- | --- | --- | --- |
| Code | Description | Weight | Length |
| ZSWTT90SSWS | Zerek Sinking Tide Trail Col WS | 11.5g | 90mm |
| ZSWTT90SSSD | Zerek Sinking Tide Trail Col SD | 11.5g | 90mm |
| ZSWTT90SSPRI | Zerek Sinking Tide Trail Col PRI | 11.5g | 90mm |
| ZSWTT90SSMMR | Zerek Sinking Tide Trail Col MMR | 11.5g | 90mm |
| ZSWTT90SSMM | Zerek Sinking Tide Trail Col MM | 11.5g | 90mm |
| ZSWTT90SSKM | Zerek Sinking Tide Trail Col KM | 11.5g | 90mm |