Product Features...
---

Related Products...
---

Related Pages...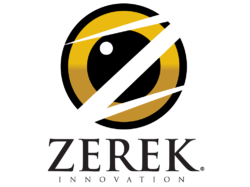 The Zerek 50mm Tango Shad comes in floating and suspending models and is ideal for all manner of estuary and freshwater fishing situations.
Over 20 colours that combine natural and attractor patterns, including UV colours make these brilliant lures even more appealing.
Floating
The 50mm Floating Tango Shad has been a raging success on a host of estuary and freshwater species. From flathead to bream, trout to redfin, this floating lure has been, and continues to be, responsible for some amazing captures.
But the team at Zerek Australia wanted more from this lure and in a total colour redesign, 19 colours have been added to this amazing lure to give anglers options like never before!
Attractor colours for dirty water, natural colours for clear water and UV colours to take advantage of the latest theories on fish's vision see these lures cover every conceivable situation in terms of water conditions.
Suspending
Built for those who like to sit lures in the faces of cagey bream, the 50mm Suspending Tango Shad combines a brilliant body profile with an action that screams to fish "Eat Me!"
Suspending horizontally in saltwater, this version of the popular Tango Shad can be cranked down to about 1m before being paused and allowed to sit neutrally in the water. Pause the Tango Shad in front of snags, let it sit in amongst the weeds or simply slow roll this lure across the flats before pausing it in front of following fish.
The technique options opened up by this brilliant lure will allow tournament and social anglers to catch more fish - and that's what it's all about.
| | | | |
| --- | --- | --- | --- |
| Code | Description | DIVES | Colours |
| ZLTSF50_ | Zerek Tango Shad Floating 50mm | 1.6m | 19 |
| ZLTSS50_ | Zerek Tango Shad Suspending 50mm | 1.6m | 16 |
Colour Availability
| | | |
| --- | --- | --- |
| Colour | Floating | Suspending |
| A* | Y |   |
| AA | Y | Y |
| AYU | Y | Y |
| BL* | Y |   |
| BT |   | Y |
| CHT* | Y |   |
| G* | Y |   |
| GB* | Y | Y |
| GO* |   | Y |
| GSD* | Y | Y |
| GW |   | Y |
| HD* | Y |   |
| LC | Y | Y |
| MD* | Y |   |
| MHW* | Y | Y |
| PB* | Y |   |
| PR | Y | Y |
| PM |   | Y |
| RD | Y | Y |
| RT |   | Y |
| SCD* | Y |   |
| SH |   | Y |
| T* | Y |   |
| UVG* | Y | Y |
| VO* | Y | Y |
* Denotes UV active