Product Features...
---

Related Products...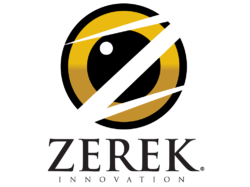 The Nap Shad is a versatile flat crank lure that can be worked in a variety of ways and speeds.
It features a highly stable wobble that swims absolutely straight, even when retrieved at high speeds.
On a straight retrieve, its wide, flat-sided profile pushes the water on both sides of the lure, creating a wide wobble that attracts the fish's attention.
The Nap Shad dives up to 1.5m on a straight retrieve but can also be worked as a jerk bait. Twitching/jerking the rod with pauses allows the lure to dart erratically and then slowly rise on the pause. With its uniquely designed single internal ball bearing, it serves as a weight transfer system that allows optimal casting distance as well as providing an internal rattle when retrieved.
| | | | | |
| --- | --- | --- | --- | --- |
| Code | Description | Weight | Length | Colours |
| 781NP80_ | Zerek Nap Shad | 14g | 80mm | 10 |