Product Features...
---

Related Products...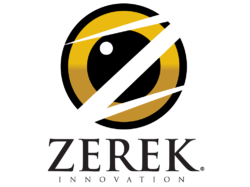 The Live Flash Minnow Wriggly lures bring an entirely new appeal to a lure shape that is already extremely popular.
The Wriggly has a small paddle tail that really is a looks can be deceiving tail.
The paddle is tiny, yet the effect it has on this lure's action is immense. On the fall the Wriggly swims to the bottom with a real kick of the last third of the lure. On a slow wind retrieve, the tail beat imparts a fish attracting action that is hard to beat. Of course the Wriggly can still be worked like a traditional jerkbait and can also be rigged weedless or with a jig head.
The Wriggly are available in 4 sizes (70mm, 90mm, 110mm and 130mm), 8 colours and features the tough TPE body found in all Zerek soft plastic lures with an internal cavity that can be filled with scent for extra appeal.
The Live Flash Minnow Wriggly are an entirely new concept that allows a completely new look at these amazing lures.
| | | | | |
| --- | --- | --- | --- | --- |
| Code | Description | Length | Colours | Lures/pack |
| ZLFMW70 | Zerek Live Flash Minnow Wriggly | 70mm | 8 | 8 |
| ZLFMW90 | Zerek Live Flash Minnow Wriggly | 90mm | 8 | 8 |
| ZLFMW110 | Zerek Live Flash Minnow Wriggly | 110mm | 8 | 6 |
| ZLFMW130 | Zerek Live Flash Minnow Wriggly | 130mm | 8 | 5 |